Your support will make a difference to kids in your community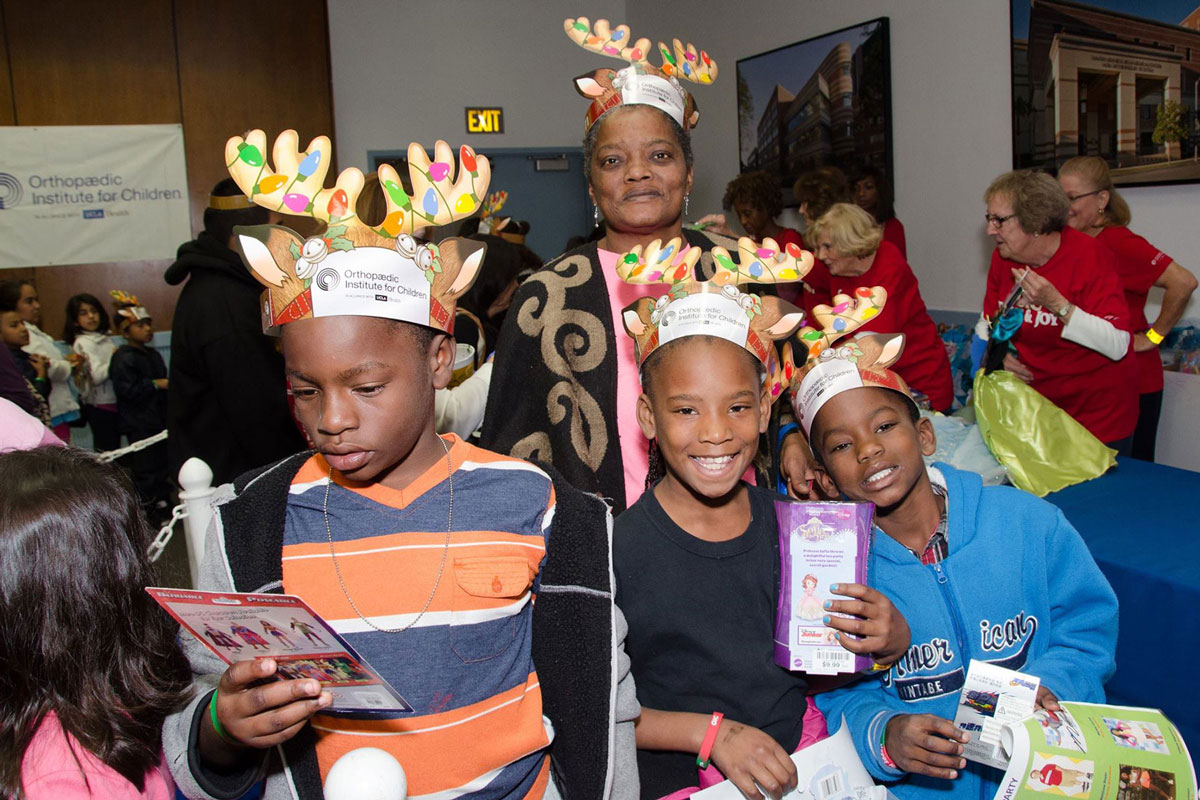 Every day children who are undergoing treatment at Orthopaedic Institute for Children receive a toy to help lift their spirits. The OIC Toys & Joy Fund helps keep our inventory of toys available to give away to children at all times.
Make a monetary donation
Donate a Toy
Donate a new, unwrapped, non-violent toy (ages infant to 21 years) for a child. See lists of our most needed items below.
Infants & Toddlers (Birth – 3 Years)
crib toys
board books
sorting, stacking, or pull toys
baby dolls
Fisher Price toys
Little Tikes toys
School Age (5 – 10 Years)
activity & coloring books
arts & crafts kits
arts & crafts: paper airplanes, model cars, picture frames
board games
brain teasers or challenging games/puzzles
building sets
crayons & markers
dolls
Lego action figures
Matchbox/Hot Wheels cars
Nerf sets
sports & outdoor items
transforming action figures/cars
Preadolescent & Adolescent (13 – 21 Years)
advanced art kits
bath and body gift sets
cameras
comb/brush sets
handheld video games
jewelry: earrings, bracelets, rings, necklace, etc.
fashion/jewelry-making kits
MP3 players
nail polish
playing cards/UNO
puzzles
scrapbooks and supplies
sporting goods and memorabilia
stationary sets
watches
word find books
Toy collection box locations
Orthopaedic Institute for Children
403 West Adams Boulevard
Los Angeles, CA 90007
(213) 742-1500
Interested in hosting a toy drive or a collection box? Please contact us.